Hello everyone, Here I am back with a new amazing content Top 10 Guitarists of all Time.
1). Jimi Hendrix
Jimi was an American guitarist and singer. He is cited as one of the greatest guitarists ever to live. All of Jimi Hendrix's albums were successful. No one merged the blues, rock, and psychedelia with as much ease or wielded a guitar with as much charisma and he was a top Guitarist in all of the world.
Eric Patrick Clapton, CBE is an English rock and blues guitarist, singer, and also songwriter. He is the only three-time inductee to the Rock and Roll Hall of Fame, once as a solo artist and separately as a member of the Yardbirds and of Cream.
Fluent in every blues style, Eric Clapton is probably best known as the King of the Tulsa Sound. He is also among the most melodic of guitarists, using his solos to move a song along instead of stopping it cold.
3). Jimmy Page
Jimmy Page's full name is James Patrick Page is an English musician, songwriter, and record producer who achieved international success as the popular guitarist and founder of the rock band Led Zeppelin. Jimmy's guitar sounds like six guitars, and the heaviness of his right hand is key to the instant recognizability of Led Zeppelin's sound.
4). Eddie Van Halen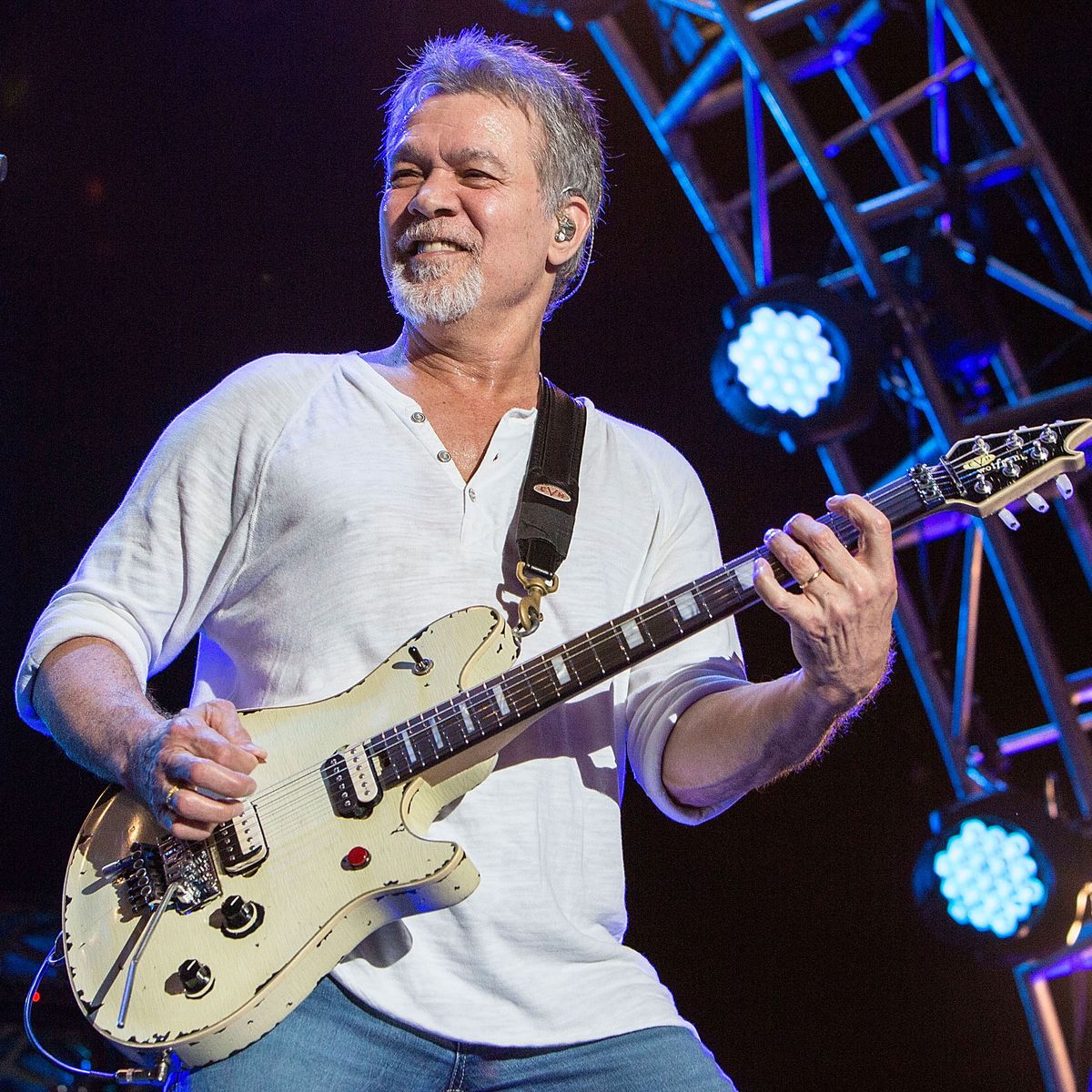 Edward "Eddie" Lodewijk Van Halen was an American musician and songwriter. He was the main songwriter and guitarist of the American rock band Van Halen, which he founded in 1972 with his brother, Alex Van Halen, he was a drummer, bassist Mark Stone, and singer David Lee Roth.
Eddie Van Halen is one of the most skilled and innovative guitarists ever. Some even say that he has the fastest right hand in the business.
5). BB. King
Riley B. King, professionally known as B.B. King, was an American blues singer-songwriter, guitarist, and music producer. He introduced a sophisticated style of solo based on fluid string bending, shimmering vibrato, and staccato picking that influenced many later blues electric guitar players.
He doesn't call his guitar Lucille to be cute, with King's emphasis on vibrato, she sounds like a real woman singing the blues and he considered a top guitarist.
WANNA KNOW : How to become a Music Composer
6). David Gilmour
David Gilmour is an English singer, songwriter, composer, multi I instrumentalist, and Music producer. He obtained all over the world stardom through the band Pink Floyd.
David Gilmour's full name is David Jon Gilmour. He joined as guitarist and lead vocalist in 1968 shortly before the departure of founder member Syd Barrett.
7). Stevie Ray Vaughan
Stevie Ray Vaughan was an American musician, singer, songwriter, and music producer. In spite of a short-lived mainstream career spanning seven years, he is widely considered one of the most popular influential electric guitar players in the history of music, and one of the most prominent influencers in the revival of blues in the 1980s.
8). Chuck Berry
Charles "Chuck" Edward Anderson Berry was an American singer, songwriter, guitarist, and one of the best pioneers of rock and roll music.
The father of rock-'n'-roll guitar, his staccato influence is still heard on most songs today.
9). Keith Richards
Keith Richards often refers to during the 1960s and 1970s as Keith Richard, is an English musician, singer, and songwriter. He is one of the best co-founders, guitarists, secondary vocalists, and co-principal songwriters of the Rolling Stones.
10). Jeff Beck
Geoffrey Arnold Beck is considered an English rock guitarist. He is one of the best three noted guitarists to have played with The Yardbirds. Beck also formed The Jeff Beck Group and with Tim Bogert and Carmine Appice, he formed Beck, Bogert & Appice and he counts in top famous guitarists.